With our own technology for automatic drone operation platform, we aim to expand into mobility platforms for all types of unmanned mobile devices including drones.
RONDO Drone Mobility Platform
Rondo is the service name for our automatic drone operation platform. Aided by precision landing and automatic charging stations, our drones are capable of safe, multiple missions without pilot intervention.
The intersecting of drones, stations, and automated control systems: With the Rondo platform, users can use drones more effectively.
Rondo uses control drones, automatic charging stations, and ground control systems, reducing pilot dependence and enabling safer, more precise mission flights.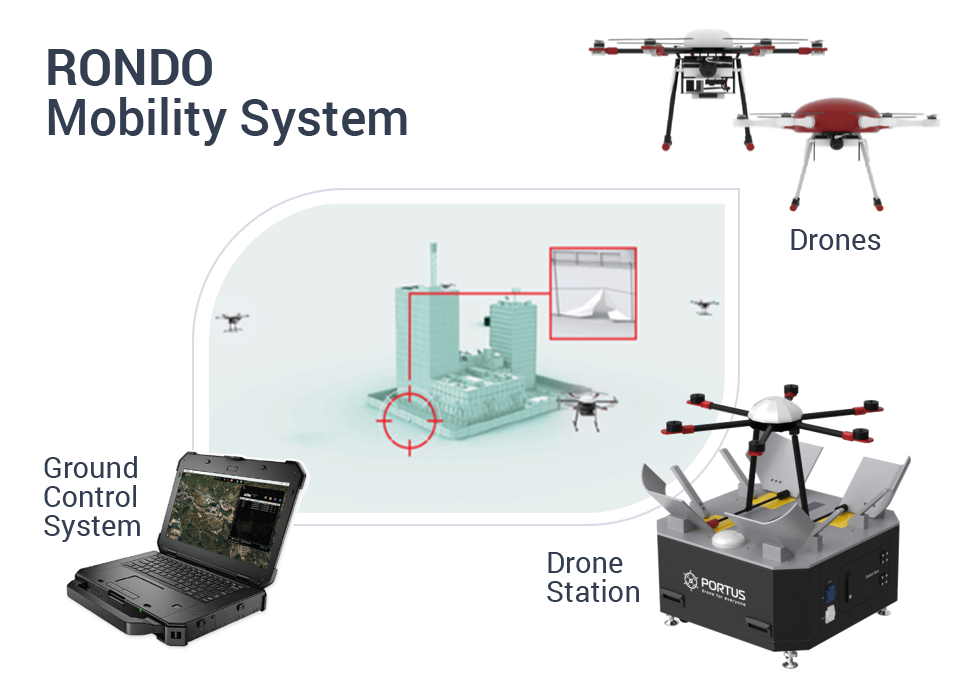 > Fully Autonomous Drone Surveillance System with Automatic Charging Station
With the argosALES, our proprietary GCS, and an automatic charging station, setting up and operating routine and seamless automatic patrol flights are virtually effortless.
Upon landing on the charging station, the drone's battery is charged automatically. This lets the drone make repeated automatic mission flights without a need for manual battery replacement.
Our drones and stations avoid GPS errors, enabling precise automatic landings. Once a drone lands on its station, its battery is charged automatically, enabling it to continue on its mission.
> Smart Rondo Mobility System
Optimized for Routine Unmanned Patrol
By using Rondo drones over security facilities, accident-prone places, and other areas requiring constant patrol and control, operators can overcome the limitations of the typical drone flight time and mission range as well as ensure seamless automated monitoring. 
Video captured by our drones can be transmitted to the GCS or control centers for remote monitoring. If connected to a local government's integrated platform, our system makes quick response possible in conjunction with respective agencies to any incidents or accidents that are detected.
> DIB Service Using outdoor fixed deployment type
Regular patrol area surveillance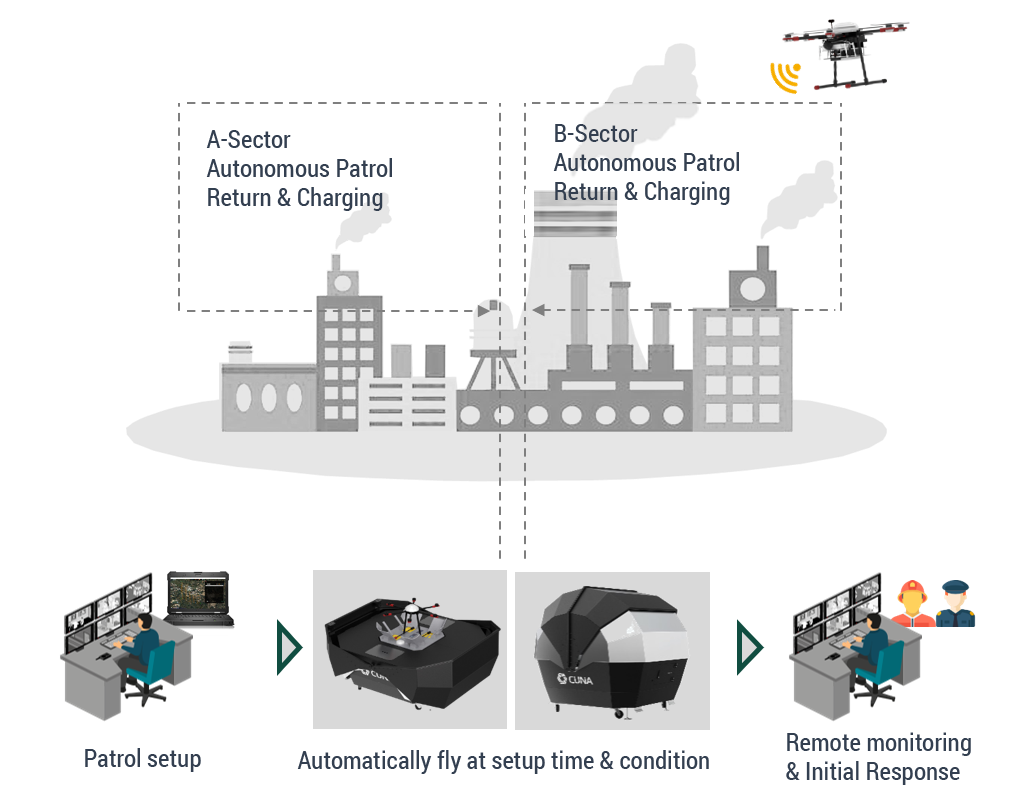 Summary of Operation Scenarios
Placement of stations
Determine the number of stations needed by considering the control range
Apply the CUNA model suitable for outdoor environments
Autonomous patrol setup
Set flight start time and trigger parameters (timer, charging)
Enable automatic continual patrol by setting multiple courses simultaneously
Target sector & object monitoring
Real-time video monitoring
Real-time streaming service to mobile devices
Event detection and initial response
Detection and notifications alert
Security and disaster management with related public institutions
Accident prevention activities at routine patrol areas
Hazardous substance detection in industrial complexes
Day and night monitoring at main public facilities, farms, etc. 
> DIB Service Using Portable type
Non-routine Patrol Area Surveillance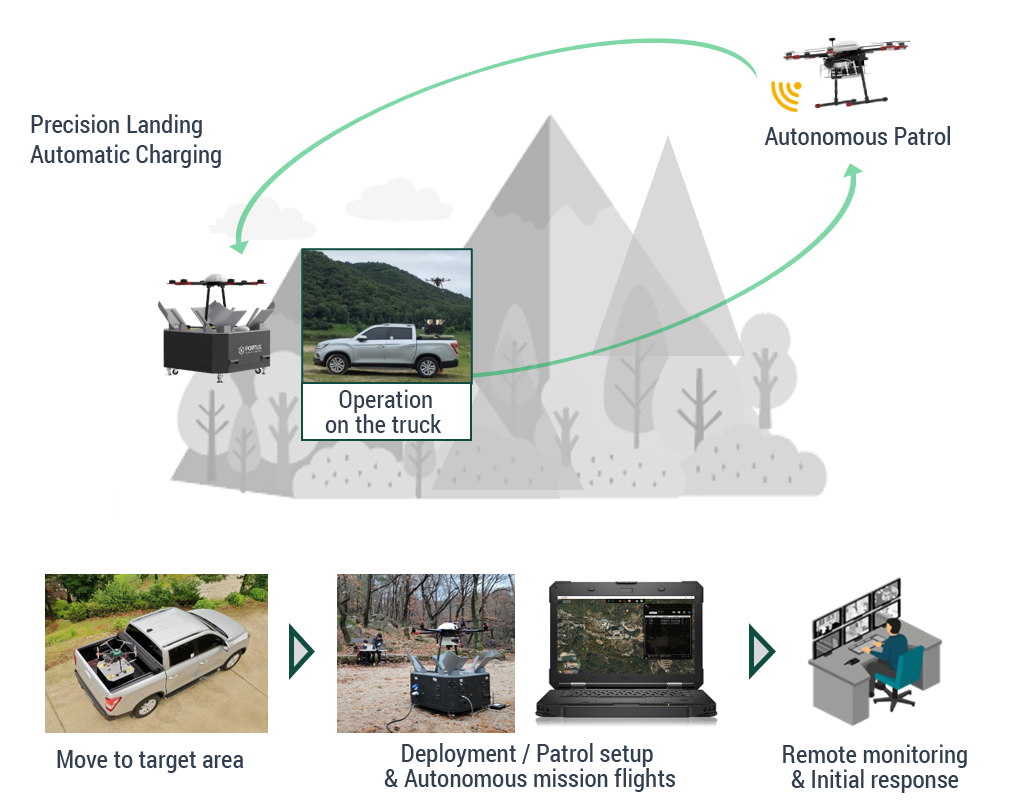 Summary of Operation Scenarios
Moving to target area
Load portable DIB on truck and move to target area
Place it at station (Portus, on an available truck)
Mission flight setup
Plan mission with GCS (argosALES)
Set patrol and trigger (timer, charging)
Autonomous patrol flight
Autonomous take-off, flight, return, landing, and charging
Real-time video monitoring
Remote monitoring at surveillance center
Integrated with the video monitoring system
Incidents management with related public institutions
Infrastructure inspection and data management
Initial investigation, search for survivors, and security patrol
Accident prevention activities at accident black spots
> Scenario - DIB Service Using Portable type
A distress search scenario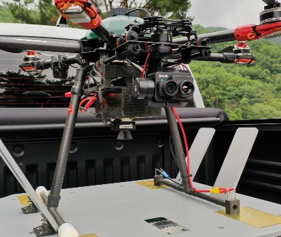 Drone / Station / GCS 
Portable power bank
DIB Stand by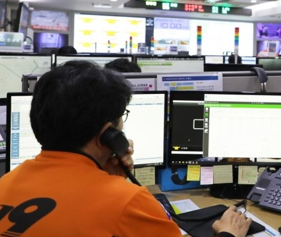 Check distress areas
Incident registration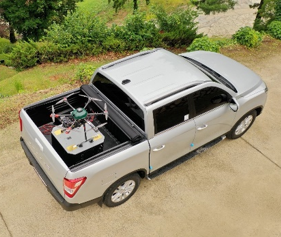 Move to search location and park
Move to target area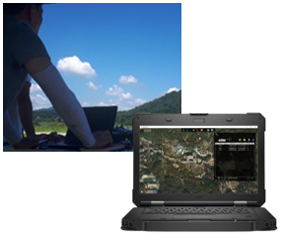 Set up patrol with argosALES / Utilize Survey Mode
Patrol mission planning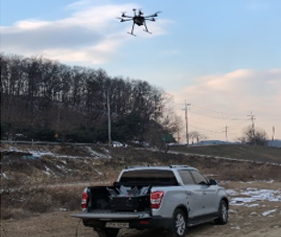 Operate directly from the truck 1st Patrol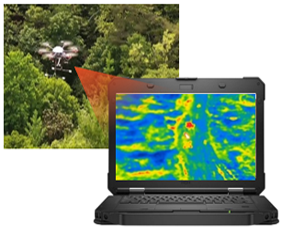 Use the EO/IR gimbal camera Monitor at GCS and Center Monitoring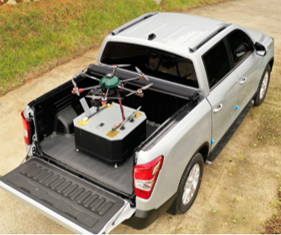 Autonomous return and charging
Landing and charging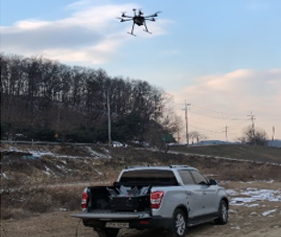 2nd autonomous patrol after completing charge
2nd Patrol
or move to another area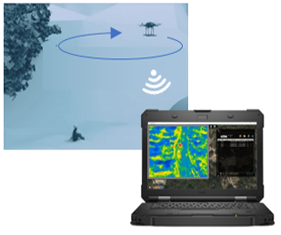 Check event and coordinates
Monitoring and event detection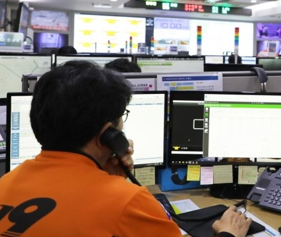 Check info and take initial action
DIB mission complete
Initial action