RAiDEA's all-in-one mobility platform not only provides an integrated shared mobility and smart parking service but also allows for expansions and linkages among a variety of mobility partner services. What's more, we offer E2E (end-to-end) solutions with mobility devices, including vehicle devices, parking control equipment, and EV charging equipment.
Integrated Smart Parking Platform RAiDEA
From Carsharing to Hailing and Micro Mobility, mobility service is steadily diversifying and redefining itself. No longer just a space, parking is evolving into a medium connecting an array of shared mobility services, making 'Mobility Hub' an essential part of it all.
RAiDEA provides solutions that meet the needs of both operators and users. Through the mobile app, users can make easy parking reservations in advance and take advantage of various services, such as EV charging, car washing, and car maintenance. Service operators can conduct business efficiently through the centralized parking management. And in addition to carsharing, they can create additional sales opportunities from linkages and expansions with a variety of mobility services.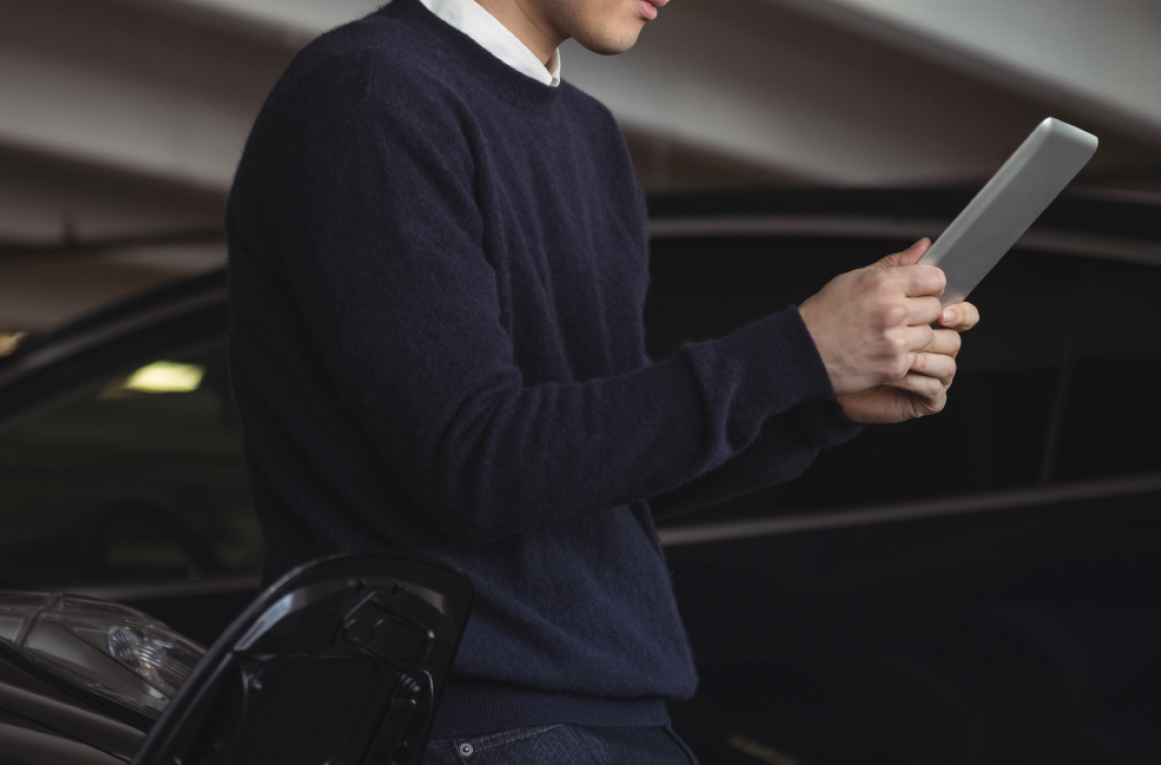 > Simplified, Integrated Parking Service
Cloud-based RAiDEA Smart Parking allows its powerful Apps and Admin to launch services and start operations quicker. Users get to enjoy more convenient services, while service operators can effectively manage their parking services.
Manage your services effectively with the optimized Admin based on an intuitive UI with an array of functions. And RAiDEA's statistical DB allows you to create a dashboard that meets your specific needs and obtain timely operational insights.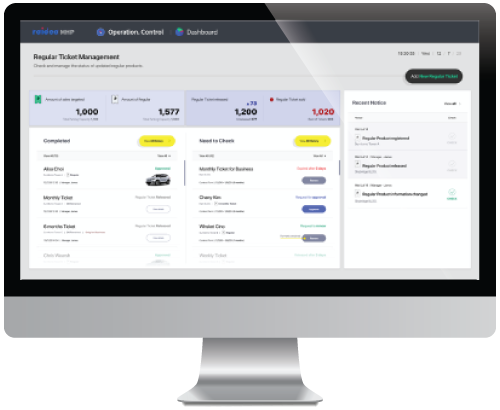 White Label App, optimized for the shared mobility business, makes quick service launch possible. Apply the design elements you want using brand-specific tone and manner such as basic logos or fonts, as well as the language and payment method suited to your service environment. You even have the option of developing your own unique App with the RAiDEA API.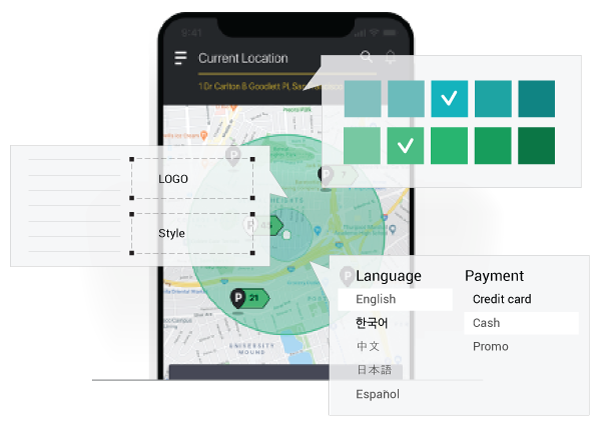 > Effective operation through centralized management
We make flexible integration with existing systems possible, not to mention centralized monitoring and control.
Able to integrate with diverse PARCS (Parking Access & Revenue Control Systems), RAiDEA gateway agent provides a flexible service environment to operators.

Integrated parking management
Parking systems and devices can be remotely controlled and managed, and parking lot statuses of vehicle entrance, exits, and reservation can be monitored in real time. In addition, effective operation is ensured with integrated management of various tasks such as products, payment, invoice, sales, and marketing. Through KPI Chart and report management, operators can set more accurate short-term and mid-to-long-term business goals and keep an eye on the progress.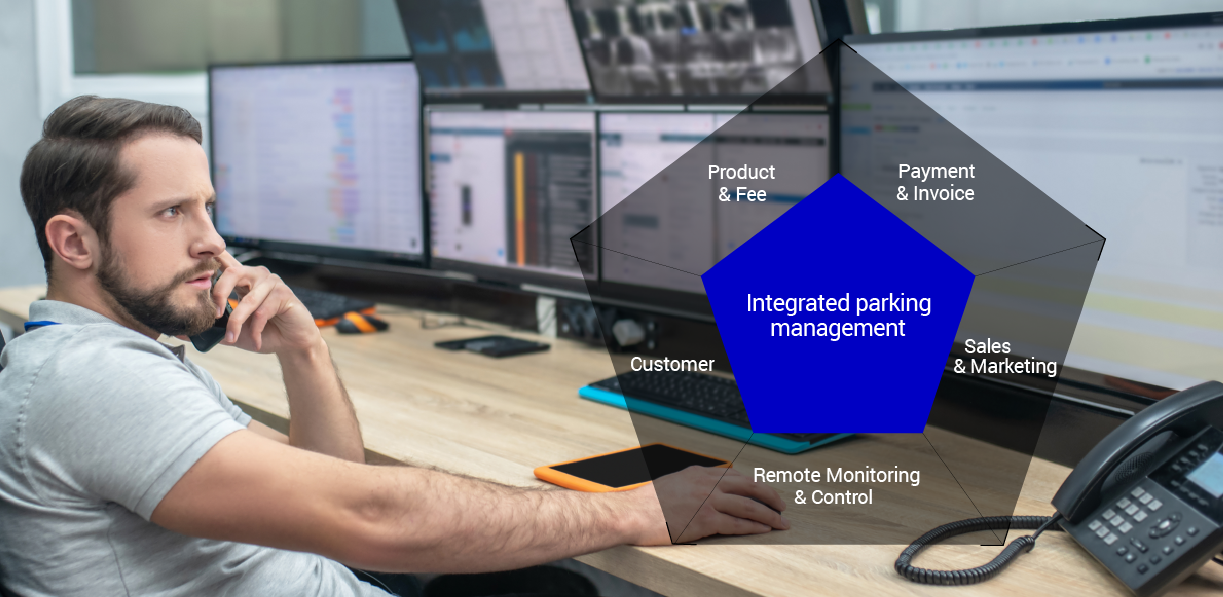 > Increased Revenue through Efficient Management
With a variety of products and options to meet your needs, you're on your way to securing greater user satisfaction and increased revenue.
Various products & flexible pricing
You can set optimum rates for various time periods and offer a range of products including hourly and season parking. You can also increase sales by offering relevant promotions.
Value-added service (option)
Demand Forecast & Dynamic Pricing

Through real-time monitoring, RAiDEA gathers data on parking lots and users.
RAiDEA gathers data on parking lots and users through real-time monitoring. By applying Dynamic Pricing, which sets rates based on real-time demand forecasts, you can boost up both parking space availability and profitability.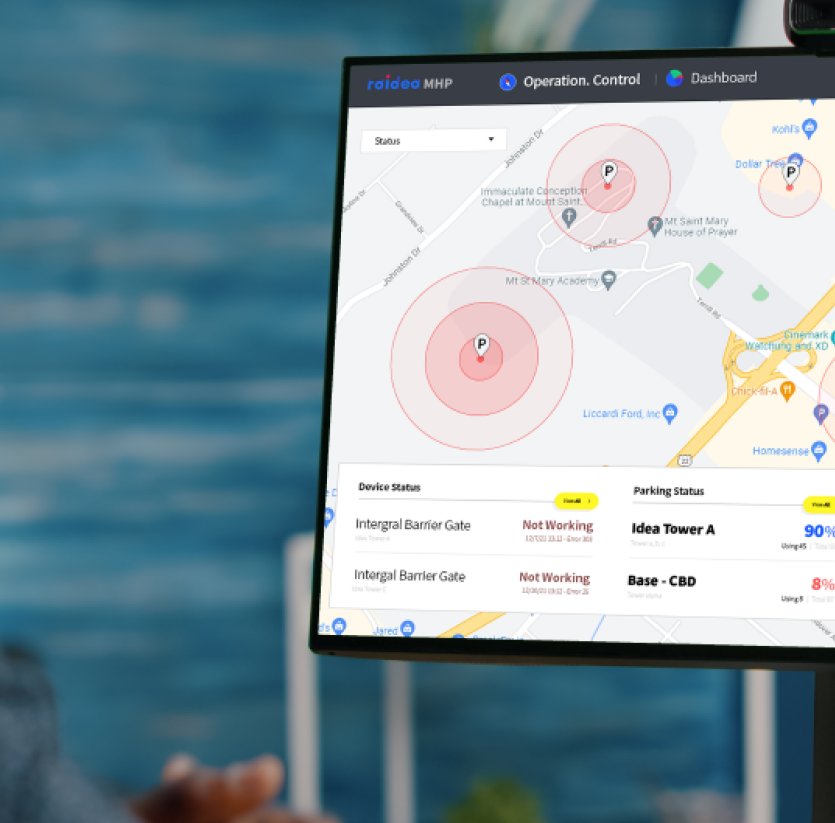 > Business expansion as a mobility hub
By linking with various mobility services, you can create additional business opportunities as a mobility hub.
Integrated platform for mobility hub
As mobility services because more diversified and popularized, hubs that connect the services together is becoming that much more important. And right in the middle of it all are the parking lots. When a parking lot links together mobility services encompassing car-sharing, EV charging, car maintenance, and car wash, it can be transformed into a mobility hub.
As a platform that can link various mobility services, RAiDEA enables operators to develop integrated service models through its API.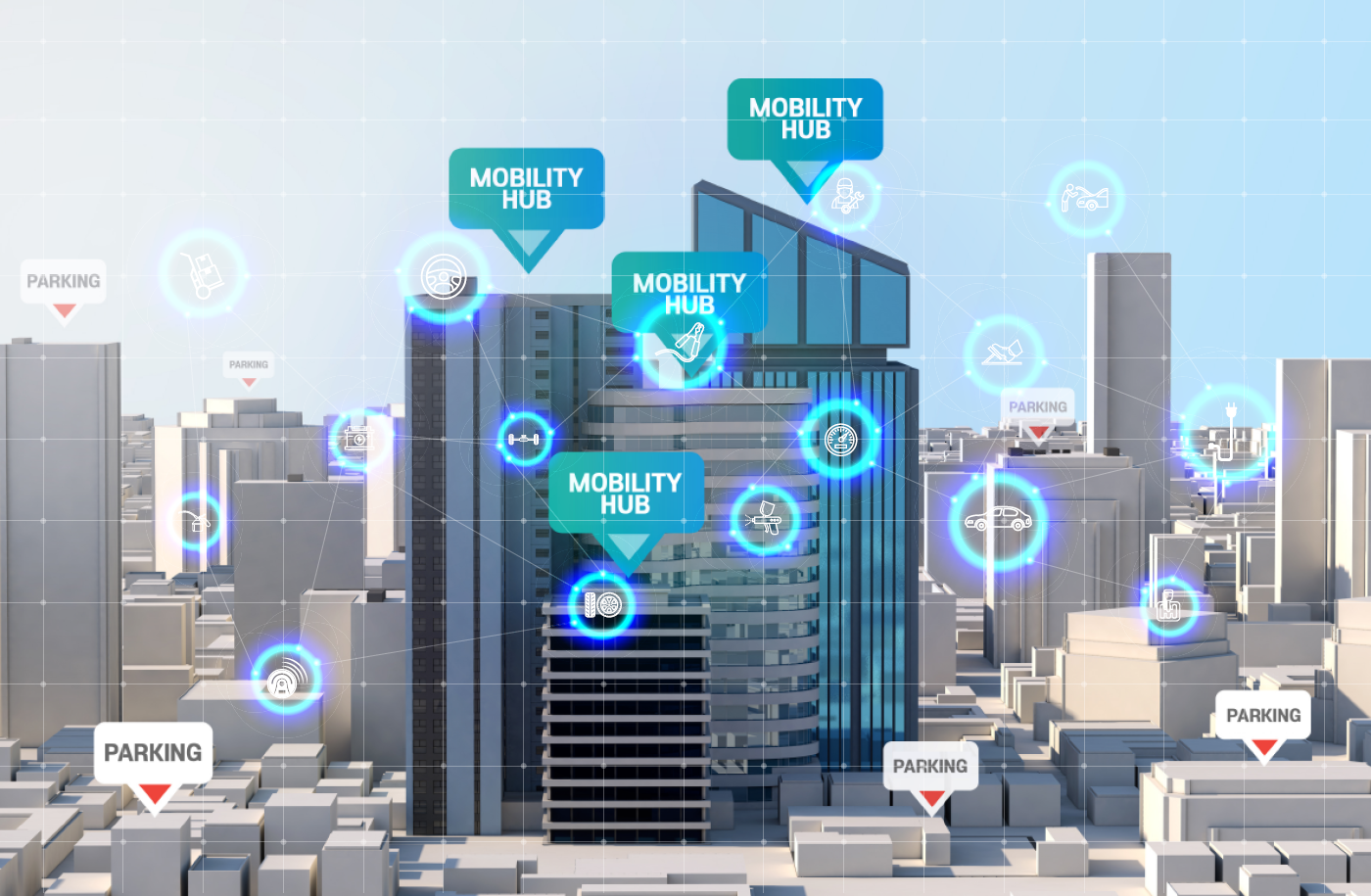 "Hi-Parking is the No. 1 parking service operator in Korea, with the largest parking lots, parking spaces, and the most customers. We were contemplating about how to manage and control these many parking lots more effectively and provide more advanced parking services to our customers. The RAiDEA smart parking was the perfect solution for our needs. Through the intuitive but straightforward RAiDEA App, we were able to provide a wide range of parking services and advanced, user-friendly reservation service to the customers. At the same time, we improved the efficiency of our service operations through the integrated parking monitoring and control. We also increased revenue and parking utilization rate by developing new parking products that are linked to free-floating car-sharing."
Smart parking is a system for parking vehicles through real-time data of parking availability, resulting in minimal use of resources such as time, space, and fuel.