Parking Access and Revenue Control Systems 
Through a premier parking control system developed with a decade of accumulated knowhow, we have been satisfying the needs of diverse clients and continually adapting to the ever-evolving trends in parking. We offer customized parking operating solutions that deliver seamless parking operations management and optimal profitability to our clients.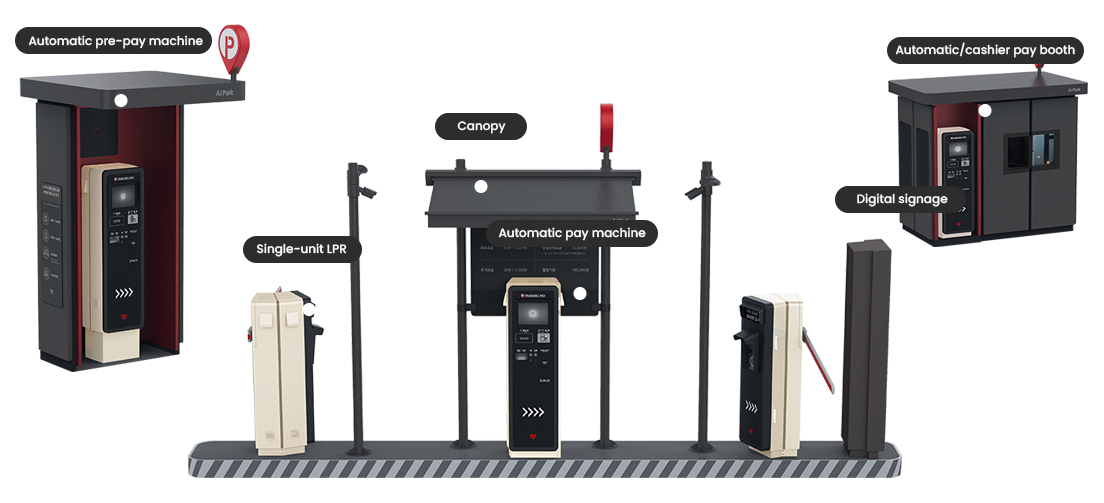 Automatic pre-pay machine: where payment is made beforehand
Single-unit LPR: barrier system with a camera that reads and registers license plate numbers
Canopy: device protecting pay machines against sunlight, rain, or snow
Automatic pay machine: where drivers pay directly at the exit gate
Digital signage: large display showing various information and advertisement
Automatic/cashier pay booth: payment is made through a machine or cashier
> Automated Parking Control System
Parking automation reduces management costs and makes 24-hour operation possible.
Improved user satisfaction
Automatic license plate recognition, prepayment, and diverse payment options maximize convenience for customers.
More efficient management
Manage your revenue more accurately and efficiently online or with a mobile device.
Examples of Installed Automated Systems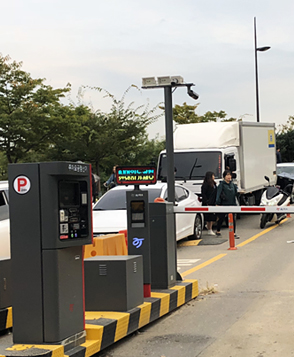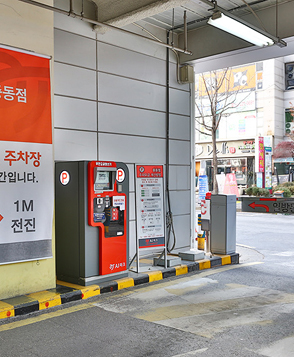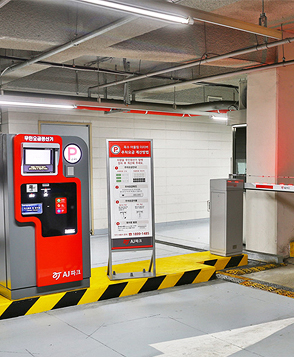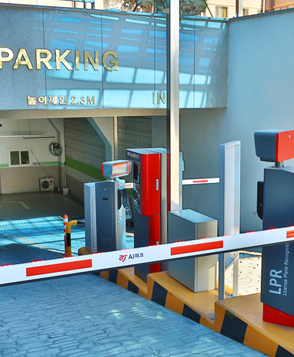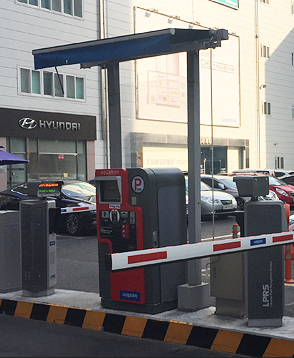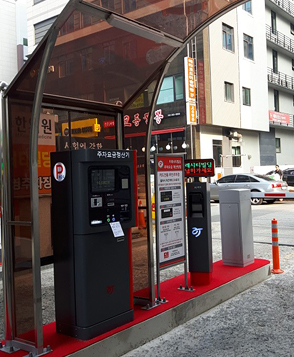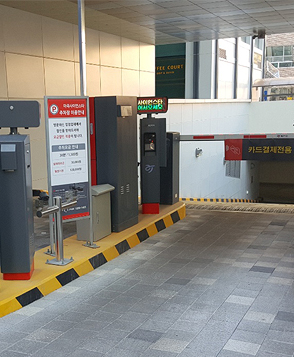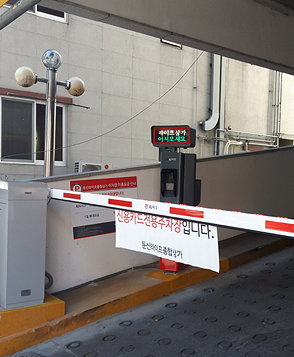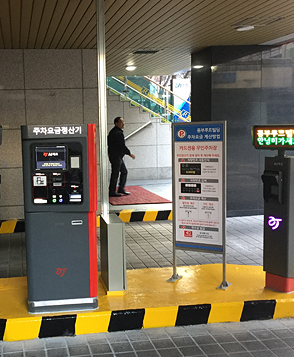 > Combined Cashier/Automated System
The license plates of cars entering and exiting the lot are automatically read, and drivers can pay at a cashier booth or auto pay station when exiting. Usually in operation 24 hours a day, it's perfect for buildings with varying frequencies in parking, such as large hotels, schools, and hospitals.
Maximum staffing efficiency
User patterns and congestion levels are analyzed, allowing for an effective parking management with minimal staffing.
Professional management staff
Placing professional personnel specializing in parking enhances stability in field operations.
Online/mobile management function
Our online/mobile system makes it easier to respond to diverse customer requests.
Examples of Installed Combined Cashier/Automated Systems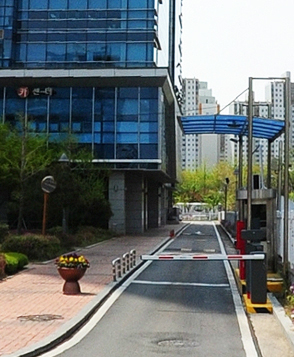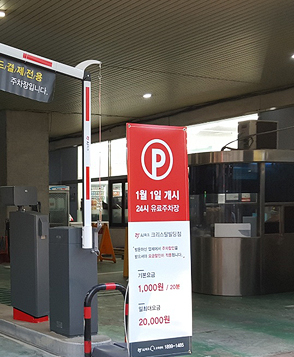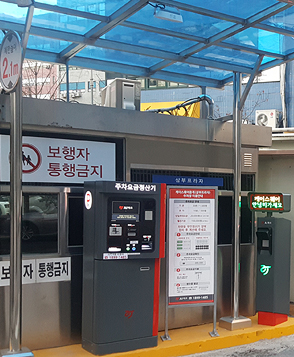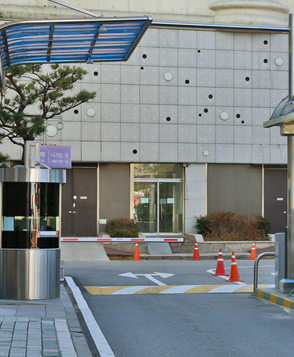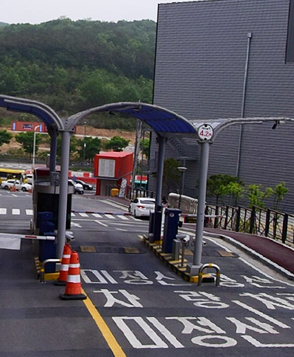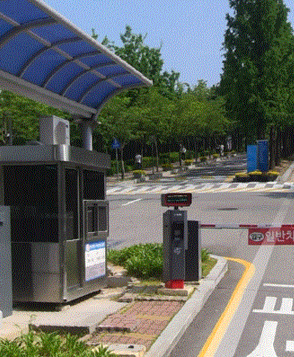 "Hi-Parking is the No. 1 parking service operator in Korea, with the largest parking lots, parking spaces, and the most customers. We were contemplating about how to manage and control these many parking lots more effectively and provide more advanced parking services to our customers. The RAiDEA smart parking was the perfect solution for our needs. With this system, we saw great results in reducing costs and in our 24-hour operation. Customer satisfaction also went up. We were also able to effectively manage revenues through the online/mobile service."
PARCS stands for Parking Access and Revenue Control Systems. A computerized parking system, it allows operators to manage their parking systems in real time, controlling access and collecting parking fees from users.