Humax specializes in EV charging technology for domestic and commercial use.
Designed for compatibility and accessibility
Fast chargers take about 30 minutes to be charged up to 80% of full capacity.
They are mainly installed outdoors such as motorway service stations and other public areas.
Humax fast chargers have 3 interfaces: AC-Speed, CHAdeMO, and DC Combo.
They are compatible with domestic and overseas vehicles.
Designed to be user-friendly, our couplers are easy to handle for adults of all ages.
> DC 100kW Fast Charger (HEV-Q1100 / Dual)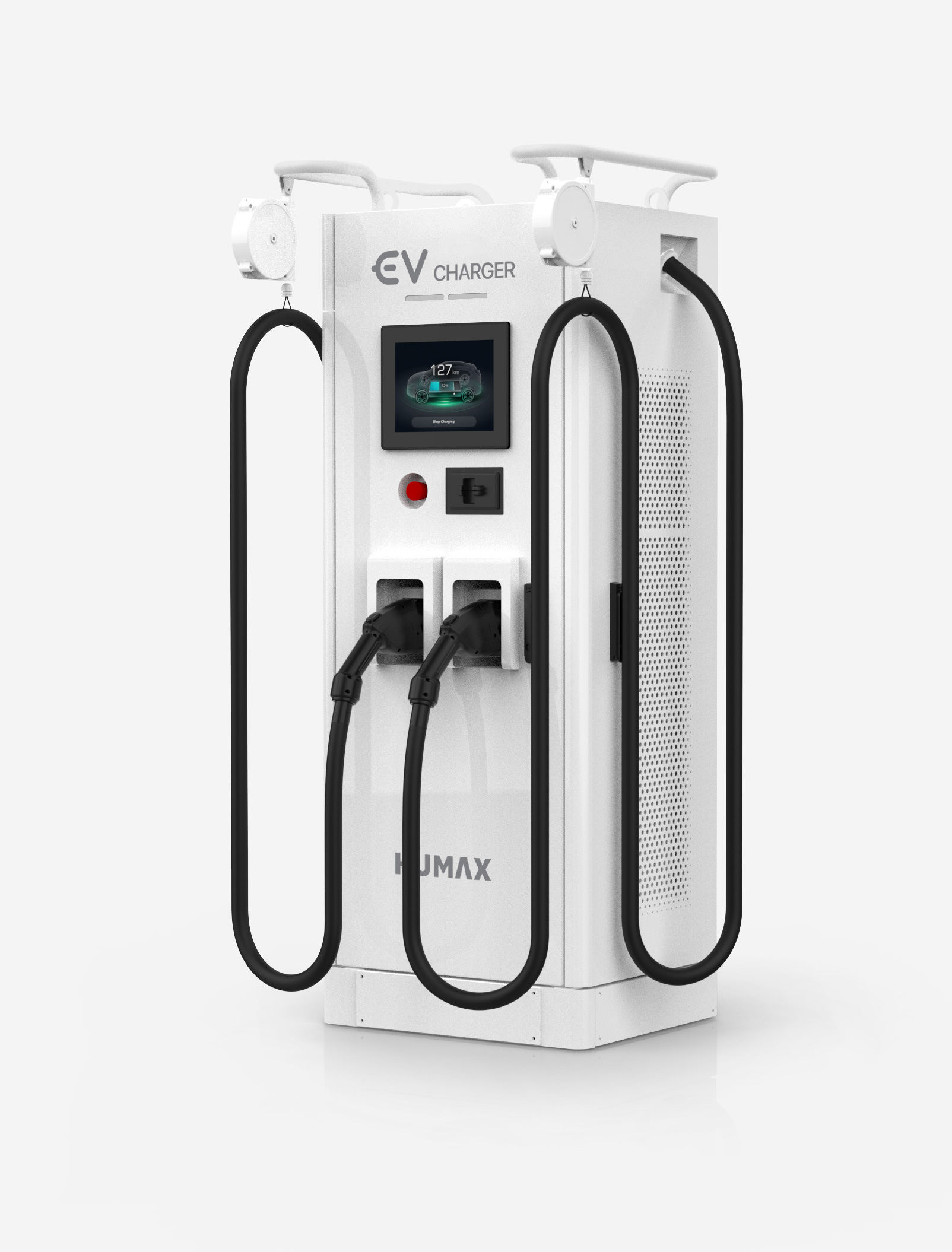 Simultaneous Dual Charging
Remote Control and Monitoring
Protection from Short Circuiting and Over Temperature
| | |
| --- | --- |
| | 100kW/h (Dual Charging Mode: 50kW Each) |
| | 3 Phase/4 Wire, AC 380V, 60Hz |
| | DC 200~500V, 200A, 100kW (Single Mode) / DC 200~500V, 110A, 50kW (Dual Mode) |
| | IEC 62196-3 (CCS combo 1) 2 Way |
| | Auto Cable Hold / Reclamation Function (5.5m) |
| | |
| | |
| | |
| Operating Temperature & Humidity | |
| | Main Body: 670(w) x 530(d) x 1700(h)mm / Incl. Cable Holder: 820(w) x 700(d) x 1800(h)mm |
> DC 50kW Fast Charger (HEV-Q1050 / 2-Way Mode)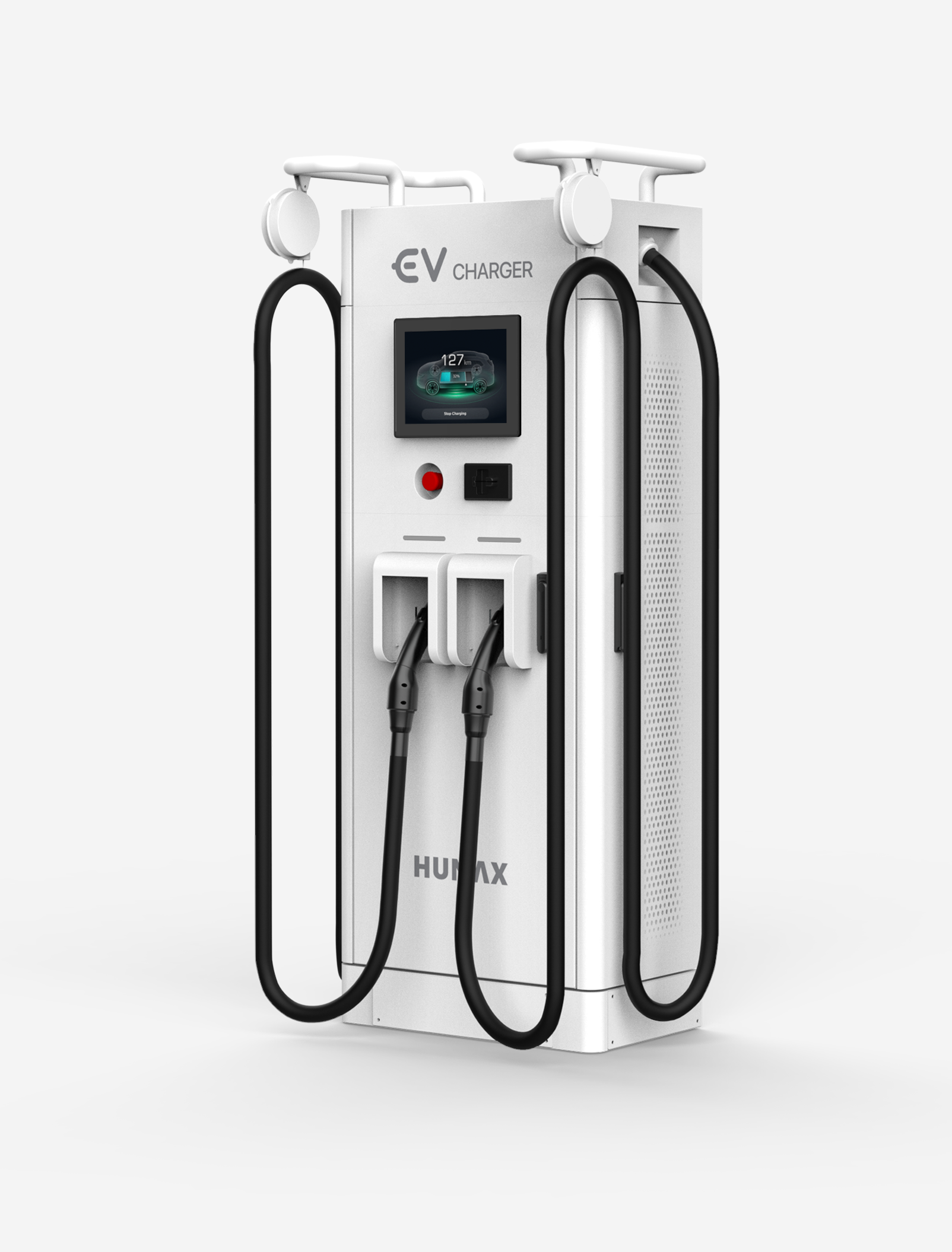 DC Combo + DC CHAdeMO
Remote Control and Monitoring
Protection from Short Circuiting and Over Temperature
| | |
| --- | --- |
| | |
| | 3 Phase/4 Wire, AC 380V, 60Hz |
| | |
| | IEC 62196-3 (CCS combo 1, CHAdeMO) |
| | Auto Cable Hold / Reclamation Function (5.5m) |
| | |
| | |
| | |
| Operating Temperature & Humidity | |
| | Main Body: 670(w) x 410(d) x 1700(h)mm / Incl. Cable Holder: 820(w) x 580(d) x 1800(h)mm |