Humax specializes in EV charging technology for domestic and commercial use.
Slow Charger from wall-mounted type to stand type
Slow chargers take about 4 hours to fully charge from a fully discharged state.
They are primarily installed in homes or apartments.
We offer different types of charging methods and capabilities for various EVs, suited to user's preferences.
> AC 7kW Slow Charger (HEV-S1007 / Wall or Stand Type)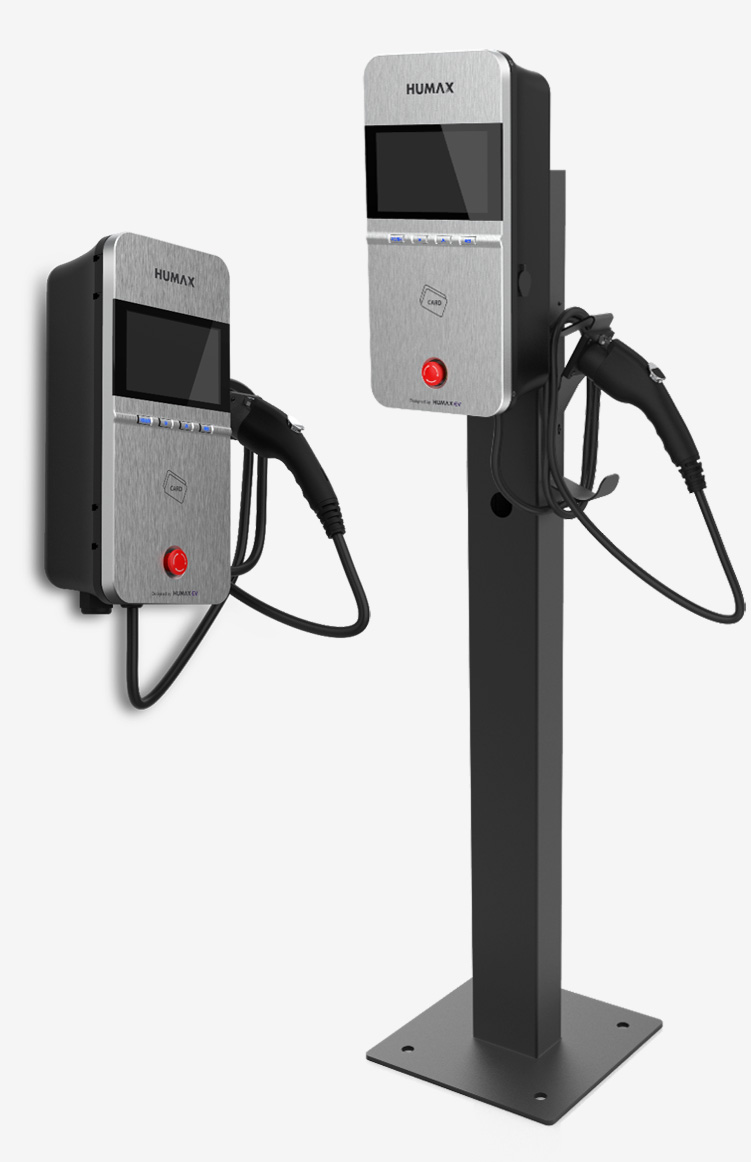 8-inch Display, Simple Use with 4 Buttons
Remote Control and Monitoring
Remote Power Load Balancing (1-7 kW)
| | |
| --- | --- |
| | |
| | Single Phase AC 220V, 32A, 60Hz |
| | Single Phase AC 220V, 32A, 60Hz / 7kWh |
| | C Type (SAE J1772), AC Phase 5-pin |
| | |
| | |
| | |
| | |
| Operating Temperature & Humidity | |
| | 220mm(w) x 157mm(d) x 465mm(h) |
> AC 11kW Slow Charger (HEV-1011 / Wall or Stand Type)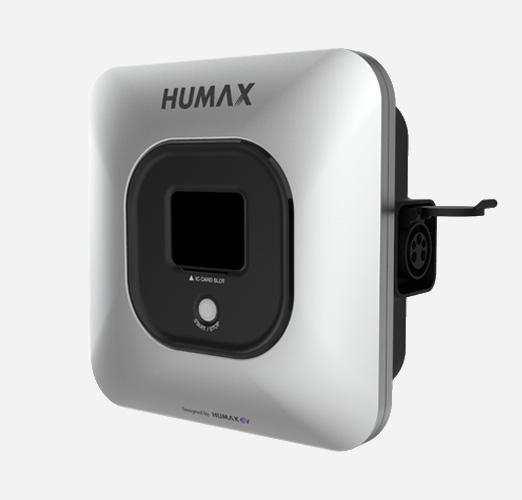 Remote control and monitoring
RFID
| | |
| --- | --- |
| | Three phase up to 11 kw / 16 A |
| | 380-415 V three-phase – 50/60 Hz |
| | Attached cable (T2 connector) or T2 Socket (with or without shutter) IEC 62196 |
| | |
| | 300x300x200(mm): Can be changed during development stage |
| | 3.5KG: Can be changed during development stage |
| | |
| | |
| | |
| | |
| | |
| | |
| | |
| | |
| | Ethernet, Optional: BT 5.0, 4G/LTE, WiFi |
| | |
| | |
| | |
> AC 22kW Slow Charger (HEV-1022 / Wall or Stand Type)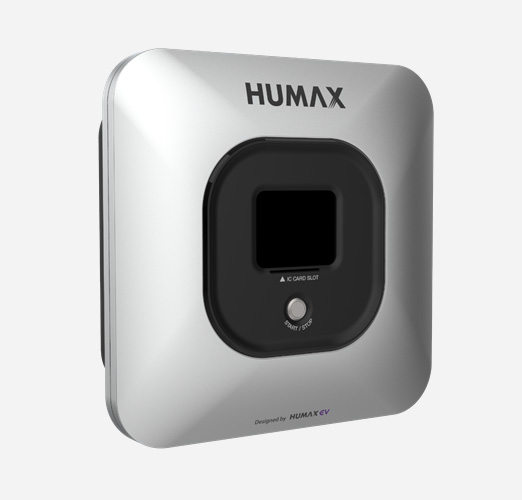 Remote control and monitoring
Remote Power Load Balancing
RFID & Wireless connectivity
| | |
| --- | --- |
| | Three phase up to 22 kw / 32 A, Load Balancing by server |
| | 380-415 V three-phase – 50/60 Hz |
| | Attached cable (T2 connector) or T2 Socket (with or without shutter) IEC 62196 |
| | Germany: Smart Meter, EU except Germany: MID meter |
| | 300x300x200(mm): Can be changed during development stage |
| | 3.5KG: Can be changed during development stage |
| | |
| | |
| | |
| | |
| | |
| | |
| | |
| | |
| | Ethernet, Optional: BT 5.0, 4G/LTE, WiFi |
| | OCPP 1.6/ Upgradable to OCPP 2.0 |
| | |
| | |
> Billing Type Wall Socket (Outlet / HEV-C1003)
| | |
| --- | --- |
| | |
| | |
| | |
| | |
| | KC Certification by KTR, Meter Approval by KTC |
| | Wall Socket (Outlet) 220V |
| | |
| | |